Be a Cool Customer: 7 key points to know when choosing your Air-conditioning system
09-September-2019
09-September-2019 9:20
in General
by Admin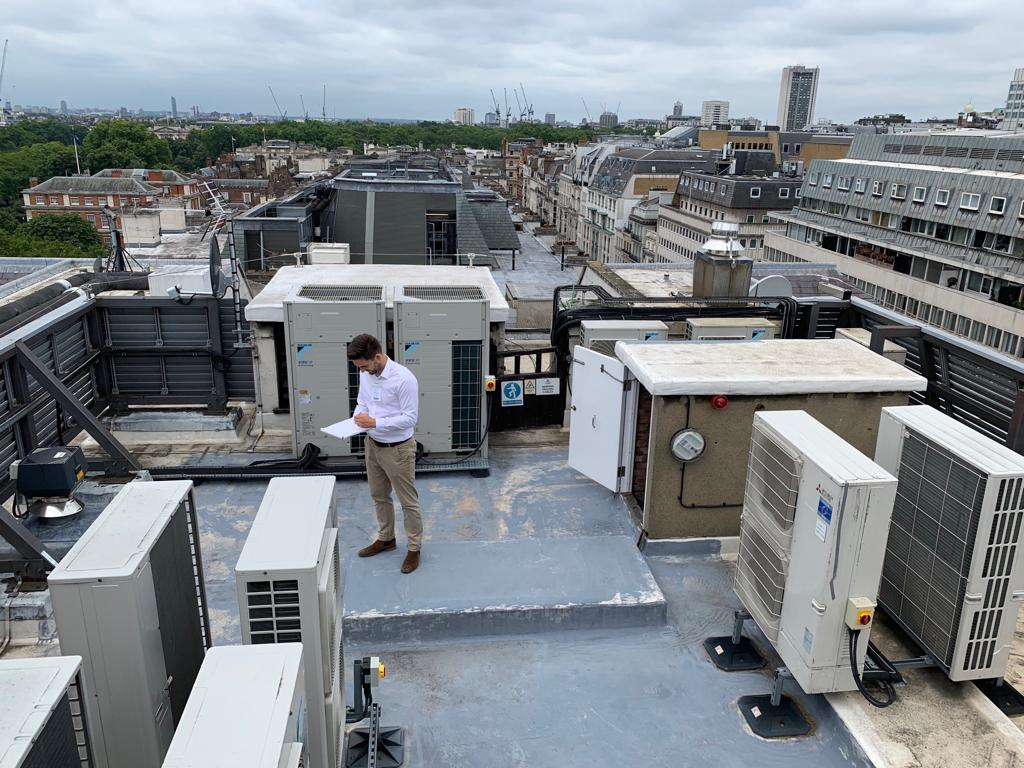 With summer now officially at an end, your business's air conditioning system might now beenjoying a well earned break. The often daily use of these systems not only offers heavenly respitefrom the outside heat, but over time can reduce the performance of your unit. And while nextsummer might now feel like a lifetime away, it's important to be up to speed with air conditioning systems.

1. Energy Performance Regulations

It is important to note that under the Energy Performance in Buildings Regulations, any air
conditioning system greater than 12 kW are required to have their unit inspected by an accredited
inspector. This is often known in the industry as a TM44 which is an acronym from the industry
accreditation body CIBSE who drafted a technical memorandum to comply with the regulations. The
report is required every 5 years and is officially lodged on the government Landmark website.
2. What the Systems Serve and Unit Types
There is a vast difference between comfort air conditioning or comfort cooling to commercial
applications such as cooling for restaurants, hospitals, fridges or data centres. For home units,
offices or areas under occupancy, heat pump or heat recovery units are becoming more common.
These units provided heating and/or cooling based on the internal demand. Specialist applications
may provide cooling only.
3. Wet or Dry systems

There are two primary forms of providing cooling to buildings, informally referred to as 'Wet
Systems' relating to chillers that generate chilled water circulated to fan coil units or air handling
units and into the occupied space. Dry systems such as Variable Refrigerant Flow (VRF) link internal
and external AC units with refrigerant pipework. Both have their advantages and disadvantages but
it's important to know that while VRF type system offer fantastic flexibility, they carry a shortly
lifespan to their chilled water counterparts.
4. Heat Rejection

Every seen buildings with cooling towers? Legionella operates at conditions that the towers operate
in, and while this is a risk, these systems offer the most efficient type of heat rejection. The
Coefficient of Performance (COP) which is the ration of energy in to cooling out is most efficient for
systems of this type, followed by conventional chiller types or dry air coolers which use fans to blow
are out, and on the bottom of the list, VRF type units.
5. Control

Most air conditioning systems come with stand-alone controllers that enable operational time
setting, temperature adjustments and fan speed modifications to best meet the requirements of the
internal space. The controllers are becoming more and more intelligent these days including fully
integrated building management systems (BMS) which provide very specialist control to these
systems.
6. Refrigerant Gases

In October last year, we published a blog on 'How Often I should check for F-Gas Leakage'. This blog
focuses on the F-Gas regulations which state that testing for leaks is required on all F-Gasses such as
R407c, R410a, R134a… The frequency of testing for leaks should be done based on the weight of the
gas and this is essential because these gasses carry high ozone depletion ratings and also high global
warming potential. There are alternatives to the type of refrigerants to the market as this is a rapidly
changing industry. You should know the refrigerant type as replacement gas will become more and
more expensive as supply reduces when alternative gas types become more prevalent.
7. Maintenance

Scheduled servicing and upkeep of your system is important for prolonging the lifespan of the unit. It
also serves as a preventative measure, the more consistent your air conditioner is serviced, the less
likely it will break down on a hot day. Thus avoiding an unpleasant working environment for your
staff and potentially reducing their productivity. Maintenance is often dependant of the size of the
system and can range from an annual inspection to quarterly maintenance.
Karsons Consulting are industry leaders in the design and management of air conditioning systems.
We can undertake site inspections in accordance with the Energy Performance regulations,
implement maintenance strategies, and also design these systems with the knowledge of the various
specific parameters of usage and technical options at our disposal. We provide practical
recommendations for the most efficient and cost effective operation, specific to your requirements.
Get in touch today for more information or to schedule an appointment.