Measures that We Can Put in Place to Ensure Health and Safety
16-October-2018
16-October-2018 12:00
in General
by Admin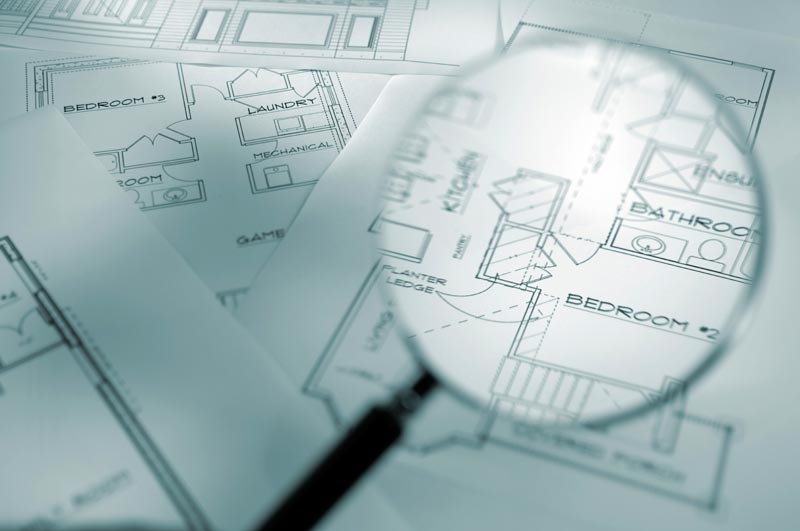 In our last blog, we discussed the many ways you could help keep your office a risk-free environment. It is not only an integral part of making sure employees in a building are safe, but also ensures that morale is high and work is efficient. With all that said however, there are some measures that are simply impossible to carry out without a professional's keen eye. Cracks can start to show in safety systems when it's too late and it's for these scenarios when you need to have your building audited to ensure you know what professional measures you need to put in place to ensure a healthy work environment.
Here are a few things we look for when we audit your building:
Fire Safety Systems
We perform a thorough examination of your systems to ensure safety and compliance. While everyday housekeeping can keep you fairly safe, there are more detailed nuances to consider when examining in detail.
Of course we'll need to ensure that the fire detection and warning systems are tested, the emergency lighting, sprinkler systems, ventilation and firefighting systems are up to scratch. As we mentioned in this blog, systems such as fire dampers can go criminally overlooked during installation and hence can put your building at huge risk if a fire were to break out.
Our risk assessment will tell you exactly what you need to fix to make sure your building it safe as possible during any unfortunate circumstances.
Water Hygiene
As we mentioned in our earlier blog, bacteria is present in all water systems. The bacteria known as legionella is usually present at a low enough percent that it is not of a health concern, but this isn't always the case. The moment the bacteria decides to thrive, your employees can be at risk of legionnaire's disease.
Karsons undertake auditing of all building documentation where water hygiene is covered in a unique section. Here we review the water hygiene risk assessment initially, but critically water temperatures, chemical and bacterial testing is also reviewed to ensure safe water systems.
Heating Ventilation and Air Conditioning
To achieve decent indoor air quality there needs to be an inspection of a building's heating, ventilation, and air conditioning (HVAC) systems. HVAC systems are responsible for cooling and/or heating residential and commercial buildings. It's a split system that has components inside and outside a room, heating and cooling air when appropriate for the climatic conditions.
A thorough audit needs to be undertaken to ensure that all these systems are conforming to health and safety rules.
Are your systems protecting your employees from pollutants? Are they filtering the air efficiently? Are there any leaks or contamination? All these are questions that need to be asked. Our audit will ensure that you know what you need to do to create a breathable environment for your employees.
Electrical Maintenance
As detailed in our Electrical Maintenance blog, there are many things you need to keep on top of to make sure your building is complaint. Electrical wiring can be extremely unsafe if installed incorrectly or left without safety concerns looked at.
A competent person can look at all the electrical systems to ensure they're all in correct working order, and annual thermal imaging tests can isolate any hiccups in the overall system. It can be a very involving and rigorous process but ultimately, a necessary one.
Our audit will advise you on the best practises when it comes to ensuring Electrical Maintenance strategies, you'll know the professionals who can put the systems in place, you can isolate the weak spots in your systems, and can be sure that everything will be running as smoothly as possible.
Pressure Systems
In this blog we covered the essentials of ensuring that your pressure systems were in perfect working order. These are systems that help heating and cooling applications, if pressure equipment fails, it can easily injure or even kill employees in the workplace.
There are many things that can go wrong which may not be picked up, similarly to other systems mentioned in the blog, the systems may simply be faulty and lack of auditing may left it unnoticed. Perhaps the operator isn't entirely trained in using the piece of equipment, or maybe it has simply been installed or repaired incorrectly.
Any one of these can lead to dangerous circumstances such as gas leaks, combustion, falling debris, etc. as with all the other systems, we examine your systems and check to see if it has these problems, and then give you the best possible advice to rectify them.
Our recent blog about feasibility studies goes into further depth about what our audits offer you, while there are many things that you can do every day in the office to make sure things are safe as possible, it is still necessary to make sure you put systems into place so that you are in compliance. Knowing what is and isn't can be tricky, and keeping on top of it can be too, that's where we come in, professional maintenance, detailed safety systems and reports, detailed advice and consultation, we offer what you need to make sure your workplace is as safe as possible for your employees.
To find out more, contact us at info@karsonsconsulting.com