Want to Save Money on Maintenance Costs?
20-August-2021
20-August-2021 15:11
in General
by Admin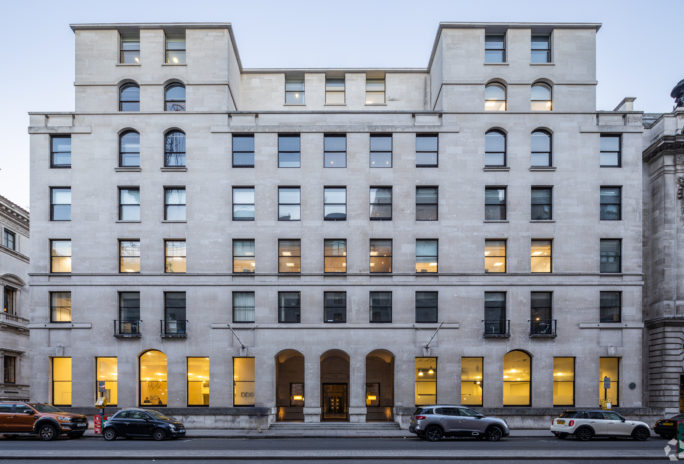 Maintenance of the engineering services within a building is essential to keep building conditions to the standard required by its occupants. Moreover, maintenance also doubles as compliance for some system types. But how do you know if you are maintaining your building to the right level? Too much maintenance means excessive costs, and too little maintenance could lead to non-compliance, and even untimely failure of the services which could be costly.
This is a field that Karsons have vast experience in, and we would like to share with you two case studies where we have hit the nail on the head; one on a portfolio of four sites in Mayfair, and the second is two sites in Leavesden.
Mayfair
Karsons recently completed a tender for a maintenance contract on four prestigious Mayfair sites, some would say landmarks of London. For confidentiality, we can not disclose the site names. Our initial remit was to rationalise the cost of a single building's maintenance cost for reductions based on reduced occupancy due to the Covid-19 pandemic. As the maintenance carried out was based on a regular engineer's attendance, the costs did not change drastically. It was only when the building owner bought two buildings within close proximity to this site, that the penny dropped. We thought of doing a joint tender for the three sites.
The two new sites shared an engineering resource, while the site we initially managed has a static engineering presence for 5 days per week. So that's one engineer full time at one site, and another engineer full time across the two new sites, both working at different companies. We carried out a tender process with new asset registers relating to the respective sites and the maintenance specification and also noted that the sites would be subject to The Transfer of Undertakings (Protection of Employment) Regulations. With the assets fully correct and the specification of maintenance to the standard required for the buildings, we identified that the engineering resource could be utilised on another site, therefore, another prestigious building in close proximity was added on to the tender process at a later stage. This enabled us to bring the four buildings under the wings of one maintenance contractor that would utilise two engineering resources across the board.
Based on the previous contract value, we have been able to save an approximate of £65,032.06 (approximately 26% of the previous total contract value) across the board. We also identified further savings beyond this where it was established that key items of maintenance may be omitted in favour of remedial works therefore allocation of funds previously attributed to maintenance may now be attributed to essential repairs.
Leavesden
Different portfolio but this client manages two buildings in Leavesden. These buildings are located within close proximity to one another and thereby sharing an engineering resource. Through similar initiatives than above Karsons have been able to save a total of £21,160.61 which constitutes a saving of 22% on the previous maintenance value. Karsons were able to review and negotiate costing for some of the technical elements within this contract whilst also noting that the benchmarking process to current standards was key to the reductions achieved.
Key Lessons
As mentioned earlier, maintenance is essential for a building's operation. We understand the level required and allocate this accurately in an easy to follow asset register and maintenance tender package. We also understand the expertise that a maintenance contractor may have with respect to the building, and through our network, we may introduce specialists that offer better market rates and this often reduces contract sums tremendously. By recommending a fire services specialist company to the Mayfair portfolio, we were able to save £7k from the overall total. We therefore review specialist services very closely. Another key aspect once the essential maintenance and compliance items are covered, is how the building is used, what are the business critical items and by thinking outside the box, we are able to achieve fantastic results.
We understand that given the Covid-19 pandemic, that maintenance costs may have been rolled over and accepted as a norm. This is not the case. With most building types, we can save significant sums by doing things properly and thereafter monitoring the new contract. The savings achieved almost always covers consultancy fees. Give us a call or email on info@karsonsconsulting.com to discuss further and let's see how we can help you save money!