Questions You Need to Ask About Electrical Maintenance
21-September-2018
21-September-2018 12:45
in General
by Admin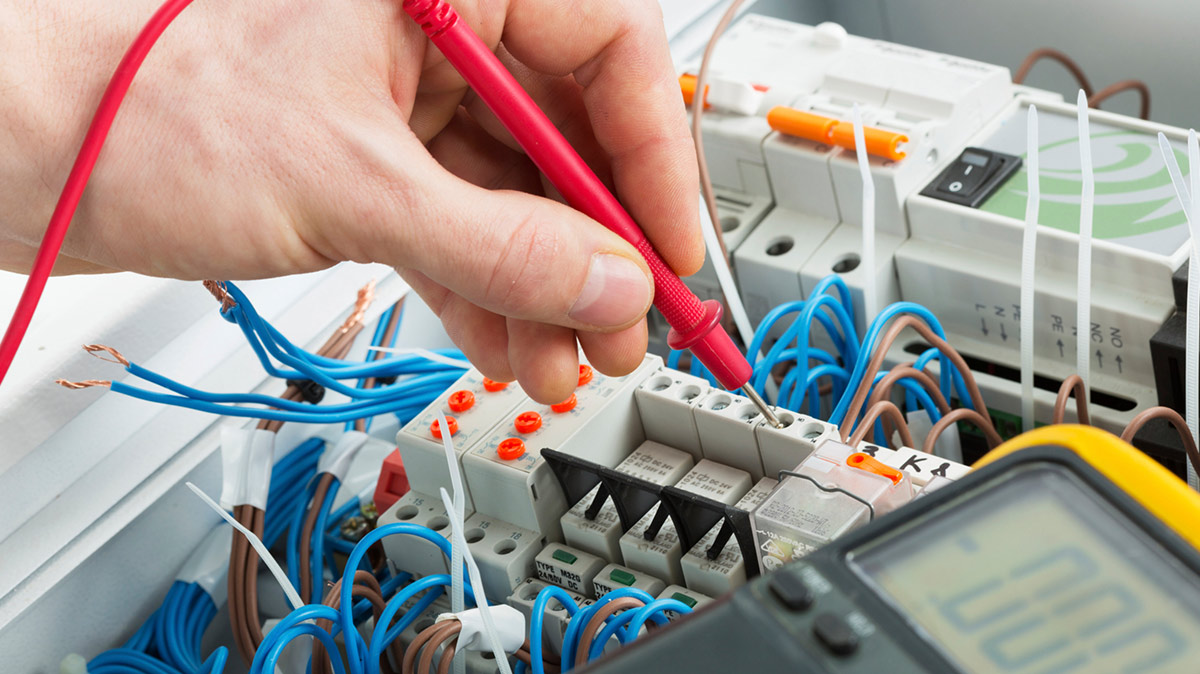 Wiring is running through your building and every nook and cranny and these need to be in perfect working order to ensure smooth running of your business and a safe environment. The impact due to poor electrical services may be loss of revenue, equipment failure and even death. That's why it's important to have measures in place to inspect and maintain your Fixed Wiring and Portable Electrical Appliances.
Regulations prescribe an electrical maintenance program to support the periodic fixed wiring inspection. According to both SFG20 and the IEE wiring regulations RCD's should be tested every three months. Annual and 5 yearly periodic fix wiring testing on 20% and 100% of the electrical services respectively are prescribed by the The National Inspection Council for Electrical Installation Contracting (NICEIC).
What Methods Should Be Used?
It is strongly recommended that a thermal imaging inspection survey forms part of this annual maintenance program. A thermal imaging survey involves capturing thermal images of electrical distribution equipment in including fuse boards, MCB Boards, switchboards and control panels. The images are analysed to identify faults which have the potential to cause equipment failure and damage to property.
The annual electrical maintenance program however, needs to go into more detail than just a thermal imaging survey, for example, all electrical safety devices will need to be maintained and operated to prove their reliable operation. This includes the main switch panel, for these reasons a complete power shut down is required.
Who Should Carry This Inspection Out?
Testing requires a competent person with the correct accreditations and qualifications. Because of the health and safety risks associated with working on electrical equipment it is essential that any person working on electrical equipment is suitably qualified and has completed both a risk assessment and a method statement prior to any work being carried out.
What are the Benefits?
The benefits of a complete electrical maintenance program are a reduction in occurrences of equipment failures and an increase to equipment longevity. This leads to a reduction in reactive maintenance costs and potentially a reduction in loss of earning claims from tenants. There could also be a reduction in the landlord's insurance premiums.
Portable Appliances
We must also keep portable appliances in mind. To make it clear, a portable electrical appliance is anything that is not part of a fixed installation but instead need to be remotely attached in to a fixed installation to function, usually with a cable and a plug and socket. This would include electric drills, PCs, printers, monitors, vending machines and copiers.
Who does this apply to?
The Electricity at Work Regulations (1989) places a Legal responsibility on employers, suppliers and hirers to take reasonable steps to ensure that no danger results from the use of electrical equipment. This means that all Portable Applies have to be regularly tested to make sure they are safe. The legislation also states that the person testing needs to be a competent person.
How Often Should I Have the Items Tested?
While there is no specific timeline, there are guidelines. The frequency of testing depends on what type of portable equipment is being used and the environment in which it is being used. High risk items such as an electric drill should be tested quite frequently, but the random PC sitting in the corner of the office need not be. To add, a drill that is used every day in a high density plant should be tested more frequently than a drill used only now and then in an office. In general it is up to the employer to assess the risk involved and implement their own programme of testing. Most companies do a blanket test on an annual basis.
Do We Have to Unplug the Machines?
Definitely. In order to test the equipment it needs to be disconnected from mains and plugged into a testing device.
How Does this Affect Our Servers and Critical Systems?
In the case of some pieces of equipment that can't be turned off, like a server, it may only be appropriate to carry out a visual inspection. Ideally a planned scheduled maintenance shutdown should be booked in at some point.
How Long Does it Take?
This varies depending on how many portable electrical appliances are in your building and how easy they are to access. One workstation with a computer, printer and lead would take about 10-15 minutes to test and reconnect. Time scales need to be planned out accordingly beforehand.
What is the Labelling System?
Everything that is being tested needs to be given a unique form of identification. Usually it can be a bar code, the information held within will indicate the asset number, the retest due date, and initials of the PHR test engineer.
Do I Have to Keep Records?
Guidelines can be vague as to the necessity of keeping records. However it should be considered best practise to adopt a register so that it can be demonstrated that all the equipment has been safely maintained.
Karsons can ensure that your electrical maintenance strategy is on point, our experience and expertise, as well as access to the most up to date technology means that you can be sure that all your appliances, all your wiring, all your health and safety risks are all sorted.
If you are interested in learning more about what we can do for you, contact us at infor@karsonsconsulting.co.uk or call us at (phone number), we can offer a free consultation to identify what problems you may have, and answer any other questions.