Condition surveys – an essential report for evaluating plant and instalations
24-January-2017
24-January-2017 8:30
in General
by Admin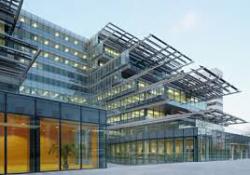 One of the key services we undertake at Karsons Consulting is condition surveys. Our experience in these types of services allows us the rights to consider ourselves industry leaders in this specialist discipline.
A building services condition survey is a systematic process of evaluating the condition of plant and installations. This is usually to establish whether the plant and installations are capable of continually supporting business needs and legal requirements in the medium and long term. Surveys are also conducted to assess the ability of plant and installations to satisfy internal expectations and external benchmarks.
An objective of condition surveys is also to establish any remedial action required to bring plant and installations up to expected conditions (such as modifications, refurbishment and replacements), to identify their relative priorities and to propose a programme of action.
Condition surveys help to plan for the necessary human and financial resources before failure of the plant and installations.
Condition surveys also help to:
develop a property condition database that can be used for other purposes such as asset valuations
prepare long-term asset investment and capital expenditure plans
achieve a balance between capital and maintenance funds
target specific maintenance requirements based on condition
benchmark maintenance expenditure
benchmark property condition
to establish the condition of plant and installations before the decision to purchase or lease buildings (pre-acquisition surveys)
to assess dilapidation after a period of occupation
to establish the maintenance condition of plant and installations before maintenance contractors commit to lump sum maintenance contracts.
Such an appraisal often starts with an initial survey which consists of an examination of external plant conditions, sometimes combined with simple tests and measurements to gauge historic behaviour of the plant and installations. Operation and maintenance documentation is also reviewed during these surveys.
A condition survey may also contain specialist services such as thermal imaging, vibration or noise analysis as and when required. Specific building information, images and documentation are all gathered during these exercises, coordinated, analysed and recorded to evaluate condition in greater detail.
The extent to which all the above activities are included in a single exercise depends on the client's requirements for the survey, cost that can be afforded to the exercise, and time constraints.
The brief for the condition survey should clearly describe the extent to which these activities are to be covered.
Karsons Consulting are experts in these type of services and the subtle differences between the report type for various client's requirements. Please contact us with any enquiries on condition survey