Understanding the F-Gas regulations and your responsibilities
26-February-2017
26-February-2017 12:35
in General
by Admin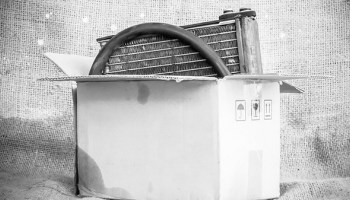 Here at Karsons Consulting we advise clients on the compliance of a number of UK and EU regulations which have a huge impact on the operations of a business. In this blog, we highlight legislation for companies that need to meet the F-Gas Regulations and we summarise for simplicity at the end.
These regulations are particularly relevant for operations of stationary refrigeration, air conditioning and heat pumps systems. Such companies' operating equipment containing these gasses have a legal obligation to comply with the EC F Gas Regulation 843/2006 article 3 and Regulation EC 1516/2007.
In March 2014, the EU passed the F-Gas Regulation to reduce F-Gas emissions by 79% between 2015 and 2030, by cutting HFCs with a high Global Warming Potential (GWP).
The regulations enforce the following items:-
Containment – there will be a duty to prevent and minimise leakage.
Recovery – there will be a duty on recycling, reclamation and destruction of refrigerants.
Training and certification – will be required for those involved in the use of HFC refrigerants.
Reporting – those who produce, import and export will need to keeps reports on the appropriate use of refrigerants.
Controls on use – certain applications will have the use controlled.
At Karsons Consulting, we provide a maintenance auditing facility to ensure that all buildings operating the use of F-Gases are compliant with these regulations. This also ties in with our accreditation as CIBSE Low Carbon Consultants where we have approved air conditioning inspectors in house.
The range of chemicals responsible for the depletion of the ozone layer include CFCs (Chloro-fluorocarbons) and HCFCs (hydro-chloro-fluorocarbons such as R12 and R22). These carry an Ozone Depletion Potential (ODP) rating based on R11 and R12, both CFC gasses, with a datum of ODP = 1. In refrigeration equipment the chemicals are in sealed systems and so they are not normally released to the atmosphere. But their use still needs to be tightly controlled so that they are not accidentally released.
The F-Gas regulations is legally enforceable and will make the use and cost of purchasing and operating HFC refrigeration systems greater. HFC refrigerant gasses typically contain zero ODP ratings, but higher GWP ratings. To create the desired thermodynamic properties, these gasses are blended with two or more gasses and branded as follows; R134A, R407c, R410a, R404a and most recently R32 (GWP of 675; less than half the GWP of the HFC options).
In addition to F-Gas regulations, HFCs in the UK have a finite lifecycle and are presently restricted in application in some European countries; for example, Denmark, Austria, Norway, Switzerland, Luxembourg, and in the UK the climate change programme clearly states that HFCs do not form part of the long-term strategy for refrigerant use.
The Ideal Refrigerant
In evaluating alternative refrigerants it is necessary to consider desirable attributes:
Environmental friendly – these should carry low ozone depletion and global warming potential ratings.
Good thermodynamic and physical properties – the refrigerant should have good pressure/ temperature relationship.
Safety - Refrigerants poses threat to human health and safety due to flammability and toxicity.
Well proven, low cost and available for the medium to long term - the natural refrigerants offer in general lower cost and longer history in refrigeration.
The newer refrigerants and particularly the HFC blends are likely to cost a premium.
Environmental controls may well limit future availability.
How to choose the correct Refrigeration system for your building.
Companies are limited to the choice of system that they design/select for their choice of air conditioning system. This is based on cost and industry guidance. For example, the major manufacturers have plentiful stock of the components of refrigeration components as well as the HFC gasses and until stronger legislation is imposed, HFCs and HFC blends will still be used; but as previously mentioned, the lifecycle on these is finite.
HFCs and HFC blends
These refrigerants offer good properties and may provide suitable refrigerants across a range of application. The critical issue in deciding whether to employ these refrigerants or an alternative is whether their GWP will restrict their use in the short or the medium term.
Hydrocarbons
Hydrocarbons have excellent refrigerant properties and very low environmental impact. But the obvious flammability risk means that hydrocarbons are better suited to small systems such as domestic refrigeration or small air conditioning systems. Application of hydrocarbon systems must be in accordance with EN378, which restricts the refrigerant charge depending on the category of occupied space, the system location, the system type, and other criteria. Detailed guidance on design, construction installation and operation of hydrocarbon systems are covered in ACRIB Guidelines and EN378.
Ammonia
Ammonia is widely used as a refrigerant in the food refrigeration and cold storage industries, on a count of its excellent thermodynamic and thermo physical properties. As with hydrocarbon refrigerants, the flammability risk (and the toxicity risk) limits the application of ammonia systems. Application of ammonia systems must be in accordance with EN378, which restricts the volume of refrigerant charge employed depending upon the category of occupied space, the system location and the system type.
Carbon Dioxide
From an environmental point and safety point of view carbon dioxide is an excellent refrigerant. It is non flammable, odourless, non-toxic (although can cause suffocation at very high concentrations), has zero ODP and very low GWP. Considerable development is taking place on CO2 for small refrigeration systems including car air conditioning systems and the use of CO2 as a secondary refrigerant in conjunction with a hydrocarbon or ammonia chiller.
Other alternatives
Other alternatives such as the use of absorption cooling systems or natural sources of cooling such as the ground may present alternative cooling strategies.
There are two main points in summary of this blog;
1. If you use a refrigeration/air conditioning system, you need to comply with the F-Gas Regulations. This involves leak testing to ensure that all gasses are contained, and should be done by a competent professional. Karsons Consulting offers an audit service on this basis and will be happy to provide you will advise on your compliance on this matter.
2. If you are looking for a new system or your existing refrigeration/air conditioning system requires replacement based on age/lifecycle or not meeting the correct demand, Karsons Consulting are able to offer our design expertise to future proof your system. Yes, the industry is always providing new HFC gasses (drop-in gasses for the older R22 type systems and R32, but are these correct for you?
Contact us on info@karsonsconsulting and one of our experts will discuss your concerns in this regard