White Hart Lane Disaster – A Follow Up
28-August-2018
28-August-2018 16:45
in General
by Admin
On the tail end of 2017, September 18th, a huge fire struck a warehouse storage facility on White Hart Lane, London. The blaze caused immense damage to the property, with twenty-five fire engines sent to quench the blaze and 140 firefighters tackling the fire at its peak. Thankfully, there were no serious injuries but he damages to the buildings and contents within was vast.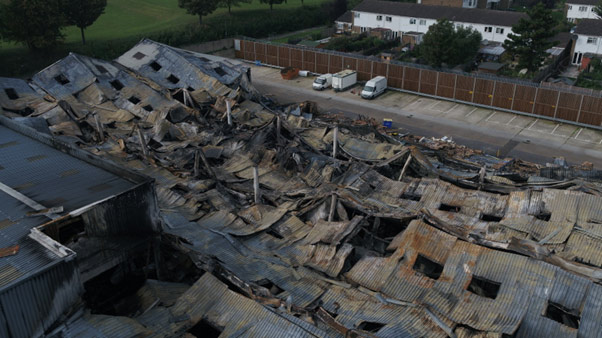 Once the fires had subsided, Karsons were contracted to step in as project managers to assess the damage, manage site health and safety on a site riddled with risks from asbestos contamination and structural damage to the buildings. We previously wrote a blog detailing the initial phase of our work here.
Karsons were appointed to ensure safety of the premises with numerous interest from various parties wishing to visit the site. Our key role was to manage and oversee a demolition project but while doing this there were various forensic and technical inspections that we had to facilitate. We commissioned 24/7 security on site, a security hut with a sign-in process system for only authorised personnel to enter and welfare facilities for the security team. We also commissioned the support of a CDM advisor to support us with health and safety advice during the project. This included an auditing role which was undertaken on a monthly basis.
Karsons conducted a detailed demolition tender process that included a very thorough specification based on JCT form of contract, to achieve a safe and well planned demolition within acceptable timescales. We selected structural experts to provide their professional advice regarding the structural integrity of buildings that did not fall during the blaze. Our joint expertise and that of our surveyors was also used to ascertain valuations for specific insurance requirements.
A major aspect of this project was the logistics of stripping out asbestos from the site. Even with asbestos registers available, it is extremely difficult to determine or evaluate the costs for removal of asbestos. Dynamic testing and clean down of major items of metal was done during the project. No asbestos register would accurately pick up the significant volume of asbestos that was found on a site of this magnitude. We therefore found this element of contractor costs to be higher to offset against risk, and this was consistent amongst all contractors at bidding stage. The contractors in this field use rule of thumb measurements, but combined with the review of the asbestos registers as well as ones we undertook as part of our due diligence there was still high costs for this work element which also was in the difference in cost between the cost of normal waste removal and contaminated waste removal.
We appointed the contractor who had the clearest and most concise tender return, addressed all aspects of the site requirements and did so with the best timescale for completion. During the project, the plan was followed extremely well with reports of excellent site management exceeding our health and safety standards. Slowly but surely, week on week, the buildings were brought down in one area while a team of experts removed asbestos from another area. We conducted fortnightly meetings to address various issues as follows;
Health and Safety
Asbestos management
Forensic, insurer and external technical investigations
Project progress and timeline
Project Financials
Ongoing technical issues such as structural
Potential recovery of personal belongings for which a detailed method statement was drafted.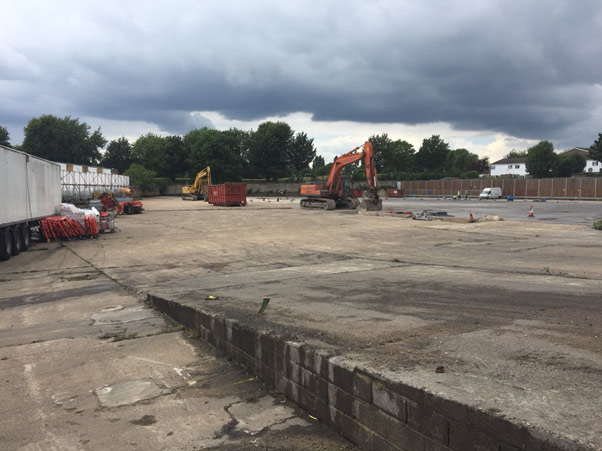 We are now at a stage of the project where the buildings within the site are virtually flattened and all asbestos and waste has been removed. The project is pending sign-off and has nearly concluded to high standards with compliments to the project management from all stakeholders. The site is now mostly clear with potential for re-development.
This has been a very unique project for Karsons Consulting and not alike to the conventional building services projects we deliver. Normally we conceptualise, design, specify and sign off works that are being built or installed. It's certainly a first working on a project where the end result is nothing. As usual though, we can safely say the success of the project has been due to; excellence in project management and the fact that we addressed all concerns of a technical and logistic nature as they occurred. Great communication is one of our values and this project would not have been this successful without good communication between the various parties. This is essential practice regardless of the project type.
For advice on excellent project management or if we could provide our technical support in any projects you may have, please do not hesitate to contact our team here.